Training, Show and Presentation Packages

Board by the month is $300 for horses and $100 for ponies 46 inches and under. This includes some form of individual shelter, an individual run, good hay and/or hay pellets, and water for horses. Pony mares and geldings can have combined residence. All other additives will be provided by the client. Board is not included in the list cost of training Packages.
Package fees and board are due at the beginning of each 30 day session. All extra fees carried from over from each session not pre-paid will be due at the beginning of the next session. Any bills over 10 days late are subject to a $25 charge.
Client can substitute one work session once a week with a lesson for you and your horse.
Please call for reservations as we limit the number of horses we train.

Ultimate Showtime
Performance Training
Halter Presentation Training
Trail Riding and Conditioning
Handling
Lunging
Long-Lining
Bitting
Bath & Hair Care
Maintainence Clipping
Blanketing
Sweats

This Package has a major focus on preparing the complete show horse for ultimate performance in halter and under saddle. A three month course involving this package will enhance the conditioning, appearance, and mental attitude of your horse for the "ultimate" showseason. A three-month course is the minimum required prior to placing your horse on the Show Circuit.
20 Sessions /Month ~ $375

Halter Showtime
Halter Presentation Training
Handling
Lunge & Bit
Maintainance Clipping
Bath & Hair Care
Ponying (when appropriate)
Blanketing
Sweats
The Focus of a three-month course of this package is for your horse to achieve a winning look and showhorse attitude for ultimate presentation.
20 Sessions/ Month ~ $325
Introduction Package
Lunging
Clipping
Handling
Leading
This package is great for weanlings, yearlings, or two-year olds. Trains horse to be a joy to handle and be around.
20 Sessions/ Month ~ $300
Introduction to Handling & Saddling OR Driving Package

(Driving Horses & Ponies Need Own Harness)
Lunging
Handling
Leading
Lunge & Bit
Long-Lining
Clipping
Ponying (when appropriate)
Saddling orIntroducing Cart
This package makes for a smooth transition for the younger horse into future pleasure and performance training.
20 Sessions/ Month ~ $325
Event Presentation Fees & Charges for Shawn to Show Customers' Horses Per Class in Shows
Halter (Local and Ocap) $10 per class
Halter (Class A or Rated) $20 per class

Halter (Regional, National, World Championships)
$30 per class
Performance (Local and Ocap) $15 per class
Performance(Class A or Rated) $25 per class

Performance (Regional, National, World Championships)
$40 per class
Travel Fee .55/mile and lodging
Photo and Video Fees
Photo & Video (Includes one edited DVD, plus one CD of images) as well as the option for us to put it on the Windance Farms YouTube Site ~ $150
Additional DVD's ~ $5
Mileage Fee .55/ Mile

Performance Showtime
Performance Training
Handling
Trail Riding & Conditioning
Lunging
Lunge & Bit
Long-Lining
Bath & Hair Care
Maintainence Clipping
Blanketing
Sweats
At least a three- month course is suggested and required in most cases if you want Shawn to show your horse. This course will ensure the best possible advantage for your horse in the performance events. The purpose of this package is to be fully prepared for show ring brilliance.
20 Sessions/ Month ~ $365
Undersaddle or Driving Training
(Driving Horses & Ponies Need Own Harness)

For pleasure or future preparation of the young show mind.
Lunging
Arena Riding
Handling
Trail Riding
Lunge & Bit
Pony
Bridle-Path Clipping
Long Lining
This package readies your horse for pleasure riding and/ or competition.
18 Sessions/ Month ~ $350
Off-Season Maintainence Package
Handling
Bridle-Path Clipping
Arena Riding or Driving
Trail Riding or Driving out of Arena
Lunging
Package will focus on giving the already trained performance horse a physical and mental advantage for the upcoming show season.
Available November through February.
NOTE: This is not a Training Package
10 Sessions/ Month ~ $200
Lessons for Handler or Rider
Individual Lessons ~ $25
Group Lessons (3 or more) ~ $10
Grooming Extras
(If not included in Package)
Maintainance Clip (Bridle Path, Whiskers, Under Chin and Feathers) ~ $8
Presentation Clip (Head, Legs and Ears) ~ $25
Body Clip ~ $150
Hoof Sanding ~ $60
Maintainance Bath (Wash & Condition the Mane and Tail, Rinse rest of Horse) ~ $10
Presentation Bath (Complete Bath, Condition and Show Sheen) ~ $20
Presentation Grooming (Face/Body Oil Enhancement, Green Spot, Plus Hoof Polish if needed) ~ $10
Horse Show
FEES for the dressing room, tack will be divided amonst the number of clients we have going.
FEES for the horse's feed will be divided amongst those being transported.

Show grooming - See Above
Transportation Fee .55/mile
Transportation Fee if transportation within 60 Miles of Windance Farms $40 Round Trip
Lodging Fee divided by number of clients/horses attending and horses being shown by Shawn and Sonya.
Daily Horse Care $20
Special Services
Horse and Rider Evaluation ~ $25
Clinics, Workshops & Special Sessions ~ $150/day, .45/mile plus lodging
Show Judge Services ~ $150/day, .45/mile plus lodging

Training Costs Include Board, but do not include the following:
Vitamins, Worming, Vet Care, Farrier Services, Photos or Videos, Additional Grooming, Show Fees, trailering or Additional Lessons. All clients will provide Fly Sheets, a Sheet or Winter Blanket, Sleezys and Tail Bags for Horses intending to Show.

2Corin. 9:8 NIV And God is able to make all grace
abound to you, so that in all things, at all times, having all that you need, you will
abound in every good work.
Affirmed In Color
Trained for Ilona McDill

Norsk's Victoria Lee

Congratulations to Shelly Graff on the purchase of Norsk's Victoria Lee. What an awesome TEAM!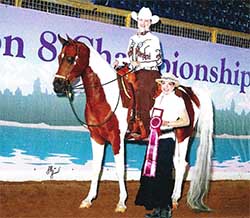 PKH Dreamweaver
Owned by Ellen Riggs and trained by Windance Farms.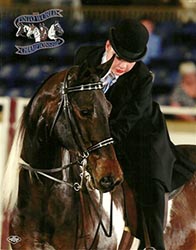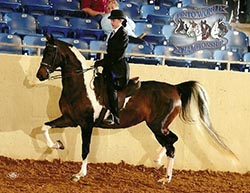 Congratulations for a SuccessfulWorld Show and many World Championships and Reserves!
Multi World Champion ~ PC Corazon De Blanco
This lovely gelding is owned and bred by Susan Haden. Oreo is by our lovely stallion In Your Dreams SS. This exotic gelding has been trained and shown exclusively by Windance Farms to several World Championships With Shawn Cline, Sue Haden, and Sonya Coneley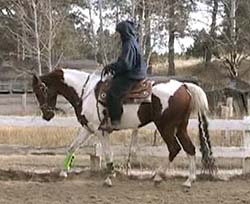 PKH Spotts Destiny
This lovely boy is in training for Karen Green and on his way to Pinto World in 2011, with Windance Farms and Karen Green!
Treasure's Delite & Kyla Schultz
Both Kyla and Delite learned the ropes with Shawn and became a winning team of many years, Congratulations on over 19 great show years together!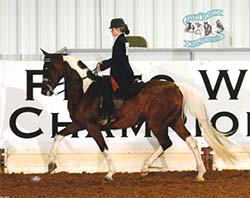 Dreamin SS and Melody
These fine ladies were in training while Natalie, their young rider took lessons with Windance Farms in 2010. Natalie went on to win a Pinto World Top Five with Dreamin SS, congratulations!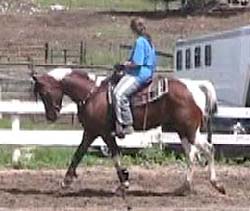 This amazing boy was trained for Carol Kelley!
Champion ~ Hot Prissy Miss
Prissy was trained under saddle with Windance Farms and continued her training and illustrious career as a western pleasure horses with Top Line Training, congratulations on this awesome mare!
Pinto World Reserve Champion ~ PKH Satin Sparkle
Trained for Becky Renfro by Windance Farms, and Shown by Windance Farms and Becky to a Reserve World Championship in halter and a World Top Four in hunter pleasure!


Worth The Wait In Gold started his training with Windance Farms and continued with Top Line Training, Congratulations on a great horse!
Trained and market for Janet Vallery!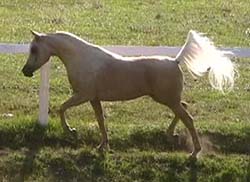 DCS Zatar
Trained, shown, and marketed successfully by Windance Farms for Chris Spader.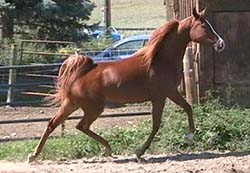 Multi-Year End High Point ~ Elegant Treasure
Trained by Windance Farms and shown exclusively and very successfully by her Owner Chris Spader and Windance Farms!
Champion Saddlebred Mares Owned by Liz Grey from her Golden Saddlebred Breeding Program.
Both, Trained and Shown to wins with Windance Farms.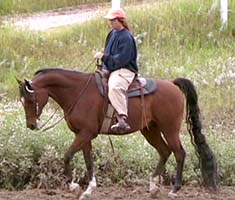 These beautiful Arabian geldings were trained and shown to several wins including a Regional championship, for Debra McCart! Congratulations Deb on your lovely boys!
Champion GLF Spittin Image was started by Windance Farms, and has gone on to much success!